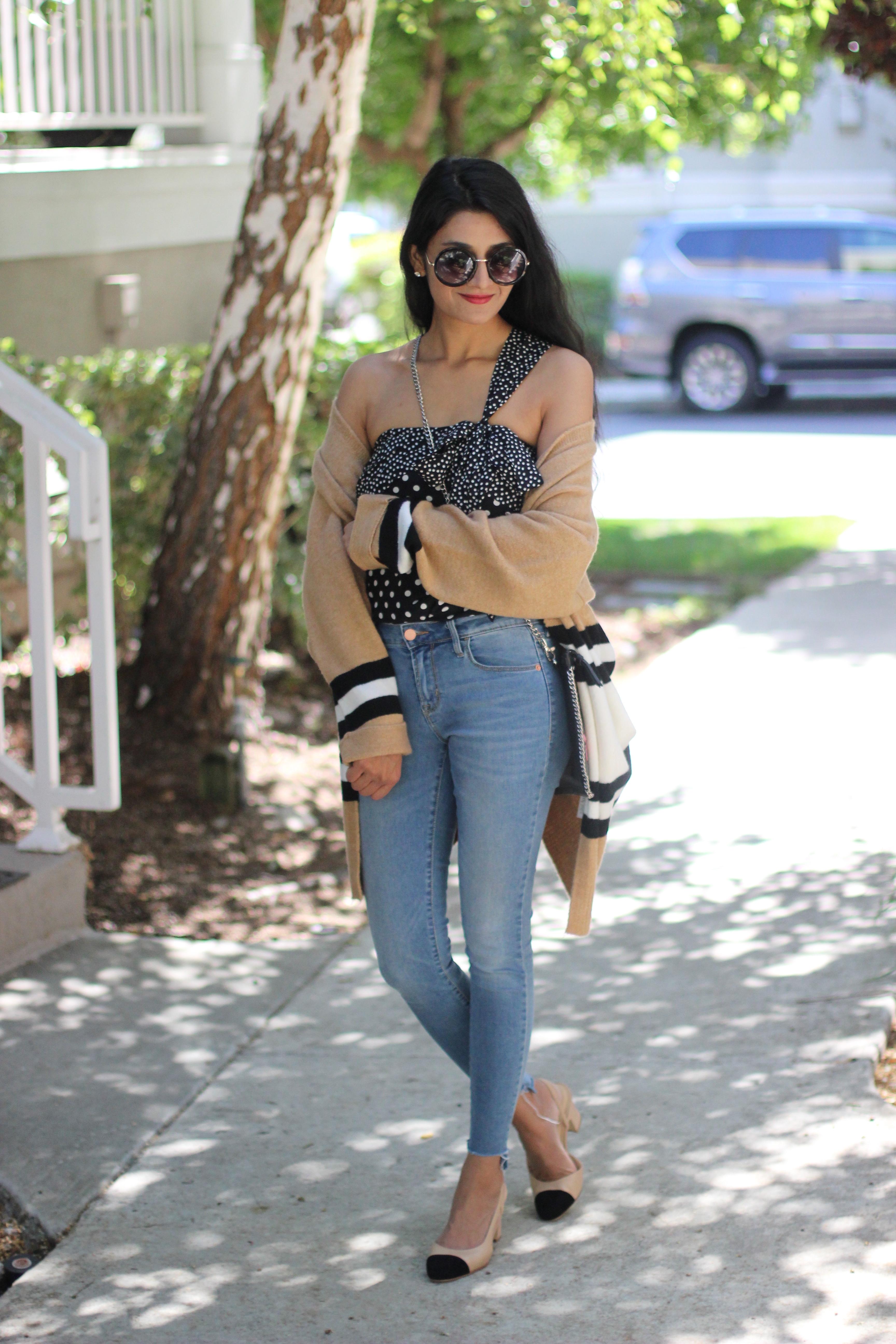 view the post
 Jeans/Top/Cardigan/Shoes/Handbag
Pinch me..I've no idea how we are this far, and it's already the end of September. Can you believe that? On the side note, I started my blogging journey this year, and it has been a roller-coaster ride. So many things happened this year. And yes, we became homeowners a few months back. My favorite time of the year is here, Fall which I am most excited about, Cozy cardigans, Ponchos, Berets, Hot chocolate, Pumpkin bread, etc.
Mornings and evenings are getting cooler. I wore my favorite camel cardigan yesterday (most days I am in summer uniform) which is so cozy. I am pretty sure you would want to wear it all day long. This color-block cardigan can be paired with denim, skirts, and you name it.I loved pairing it with my favorite pair of
jeans
. This wool and cashmere
cardigan
is a  wardrobe staple for the days ahead. Now, it's the time to get those booties out? Are you ready?