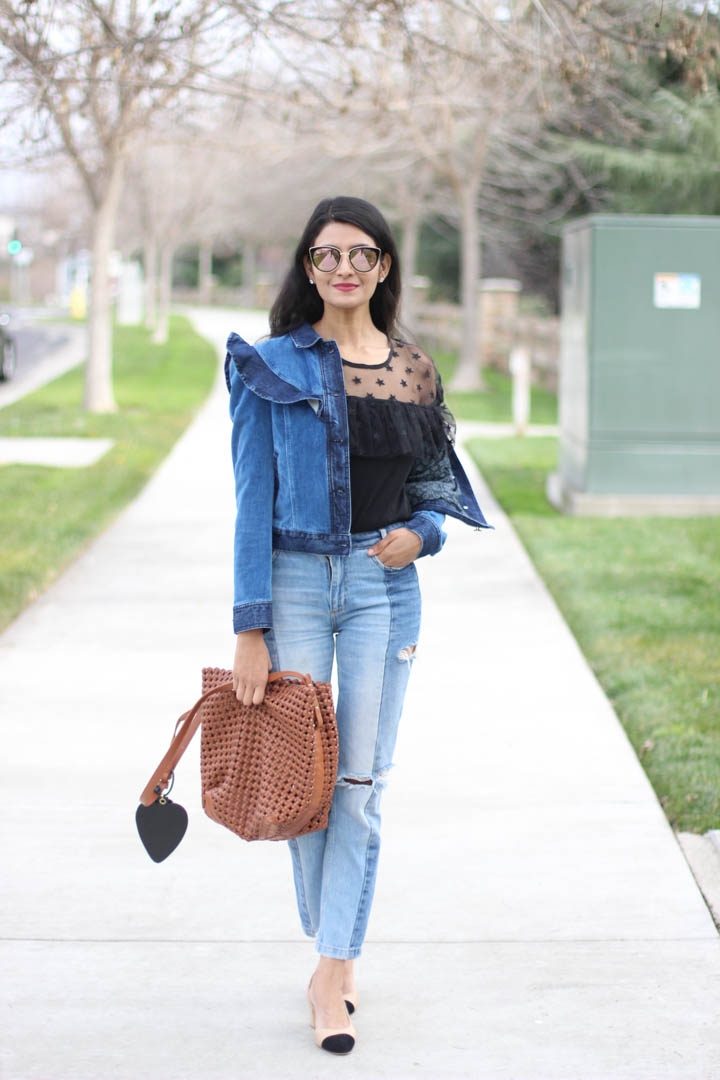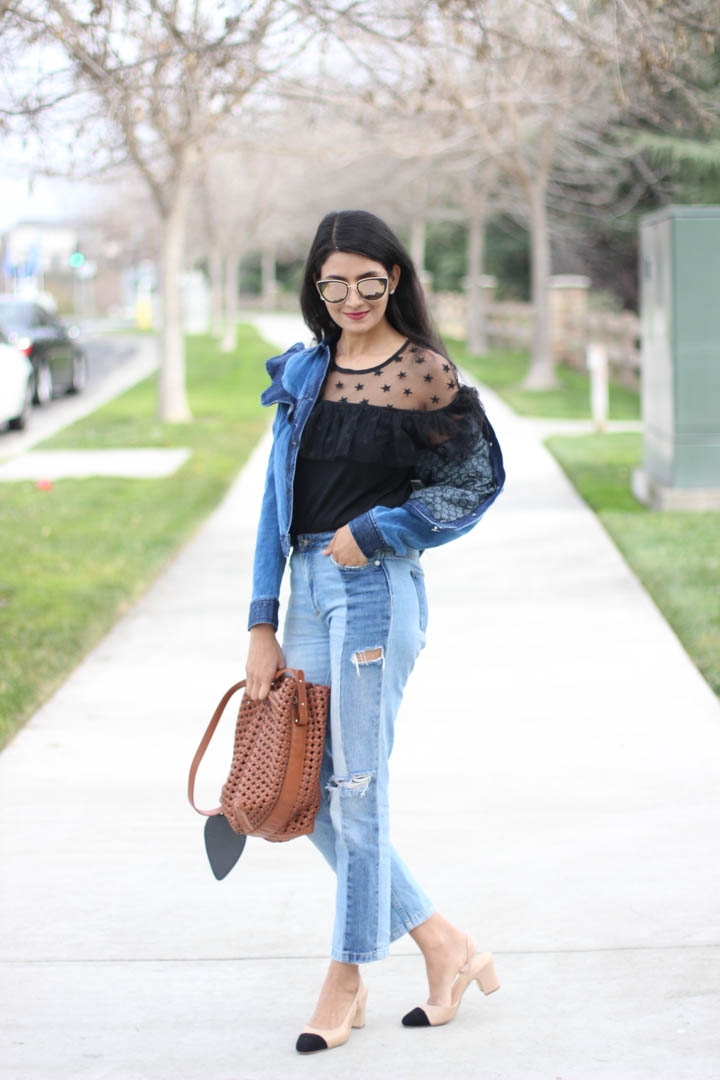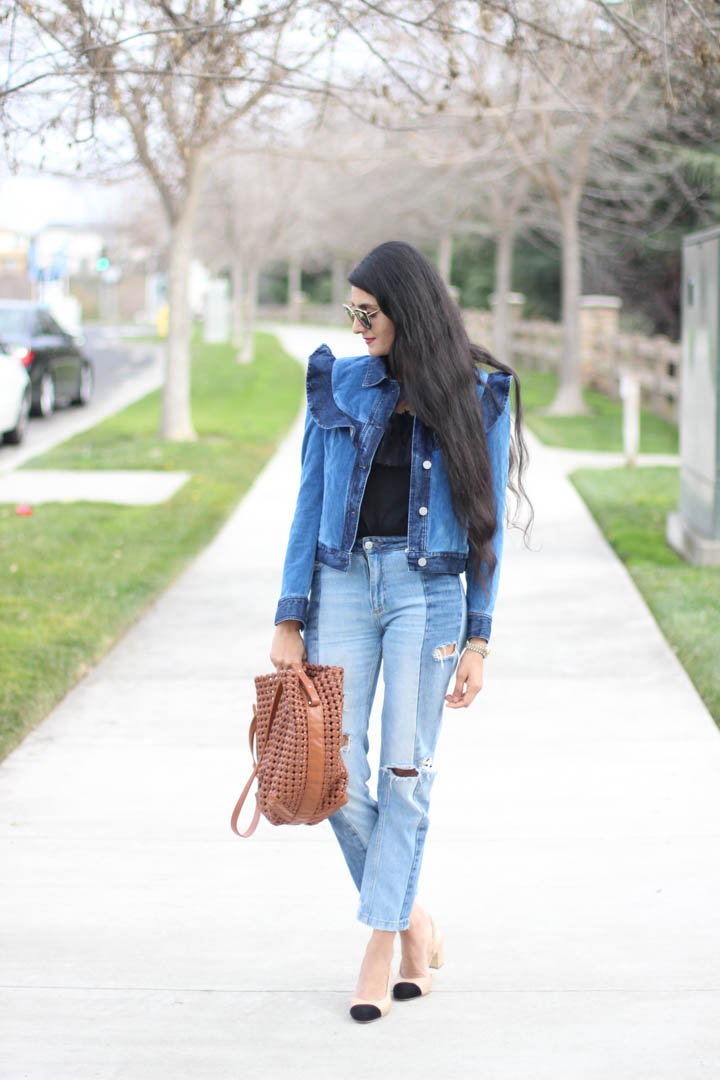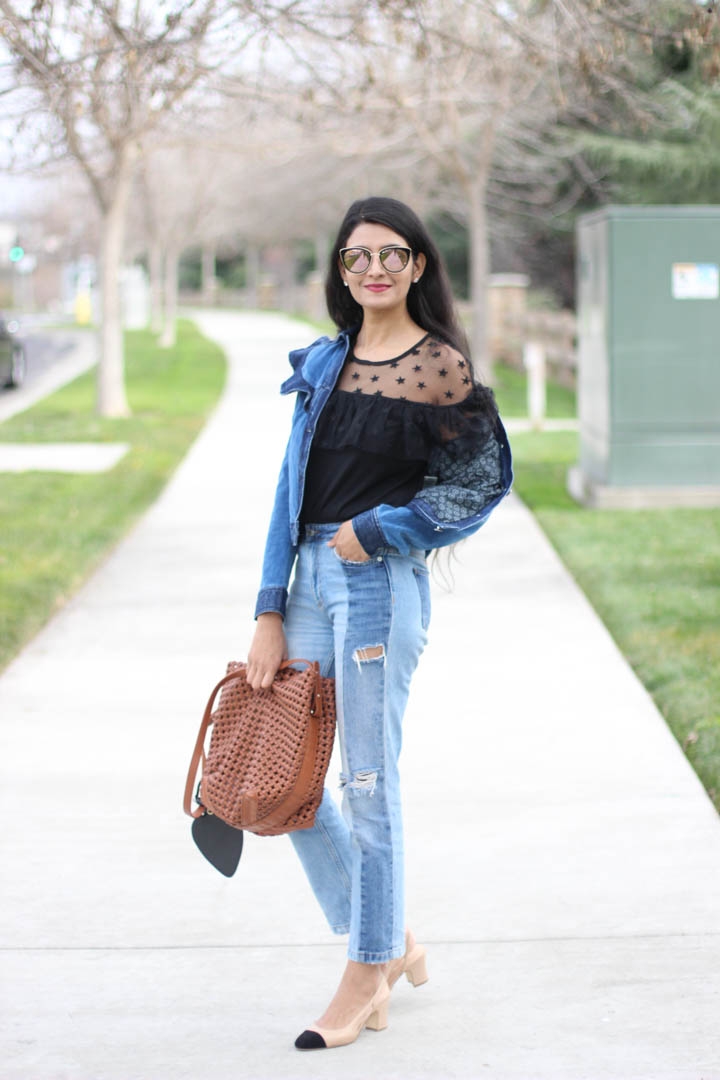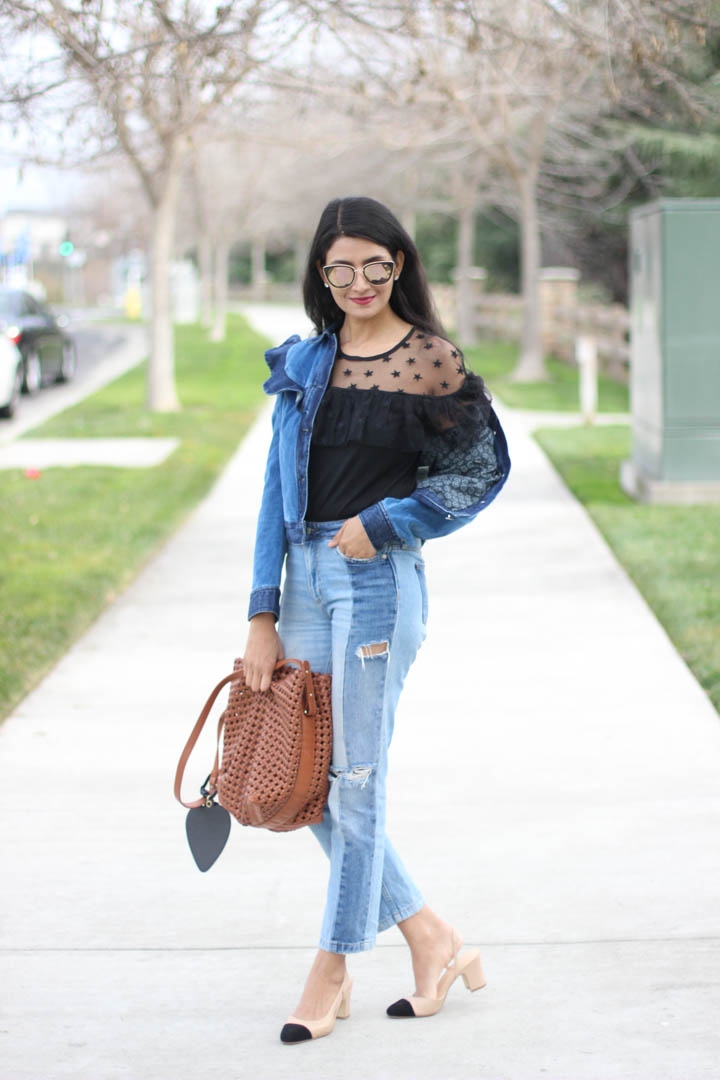 January is coming to an end. I am very much ready to welcome Spring. But this chill in the air addresses me to wear light layers. I love everything denim since that's a go-to piece for my wardrobe. My mind incline towards classic pieces these days so I can make use of them for long.
Last year, it was all ruffles, and this year I just can't stop thinking about them. I love double toned denim, (similar)
these jeans were my most worn last year, and it's still going strong. This double toned denim jacket has beautiful ruffles and softest to touch. It has a clean look and fits in the right places.
To give this a feminine feel, I paired it with star tulle top.It has pretty ruffles and stars all over. I plan to wear it with a maxi skirt and cute shorts when weather prescribes.